FLUXMEDICARE® V2, a solution developed for dermatologists and their patients to treat precancerous skin lesions using photodynamic therapy (PDT).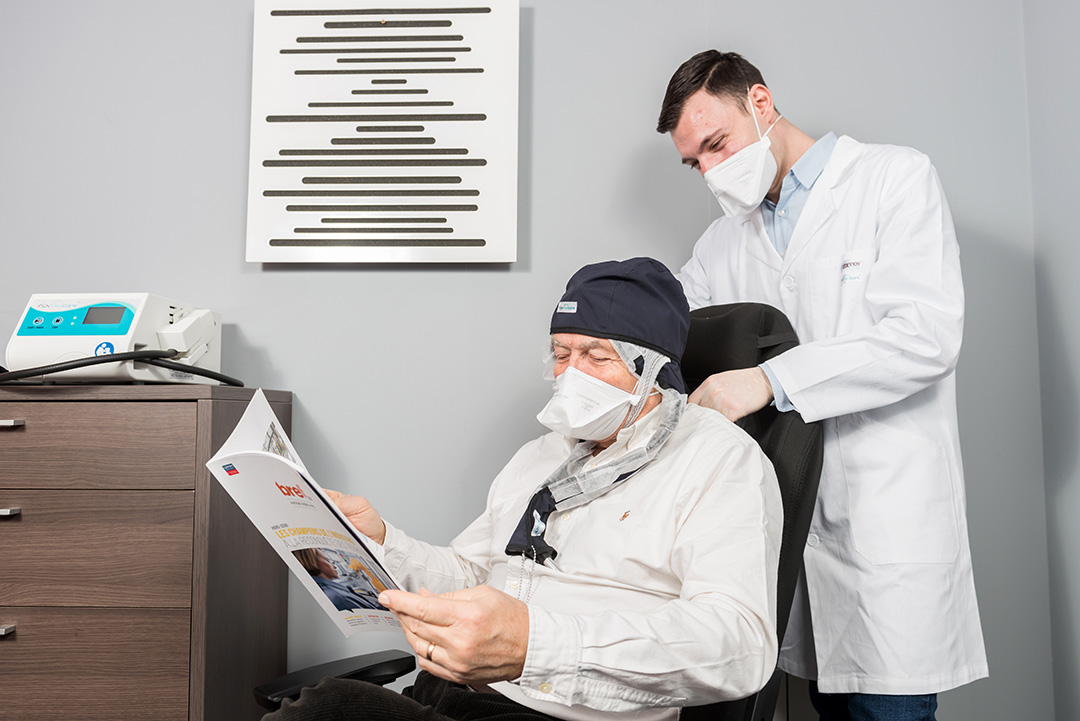 The patient: comfort, calmness and mobility
Calmness
Almost no pain felt by the patient with treatment time equivalent to that of conventional PDT (C-PDT lamp) with the same treatment efficacy. (1)
Unlike C-PDT, the patient does not dread the treatment because no heat is generated on the treated areas.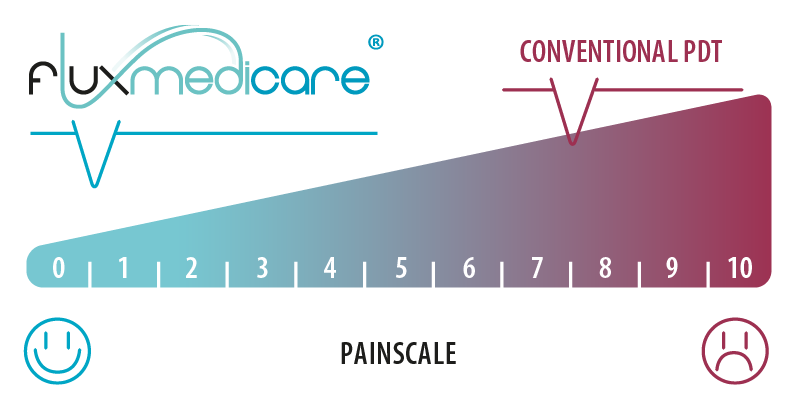 The practitioner: optimised procedure time and ease of use
The use of the FLUXMEDICARE® V2 PDT device by the dermatologist or practitioner is easy due to :
a pre-programmed treatment managed via two buttons on the front of the light source;
easy installation with a single connector between the source and the luminous textile, and a flexible sheath facilitating mobility;
less intense supervision because the patient does not suffer during the treatment;
easy to use with a slanted front and a display screen.
An elegant, efficient device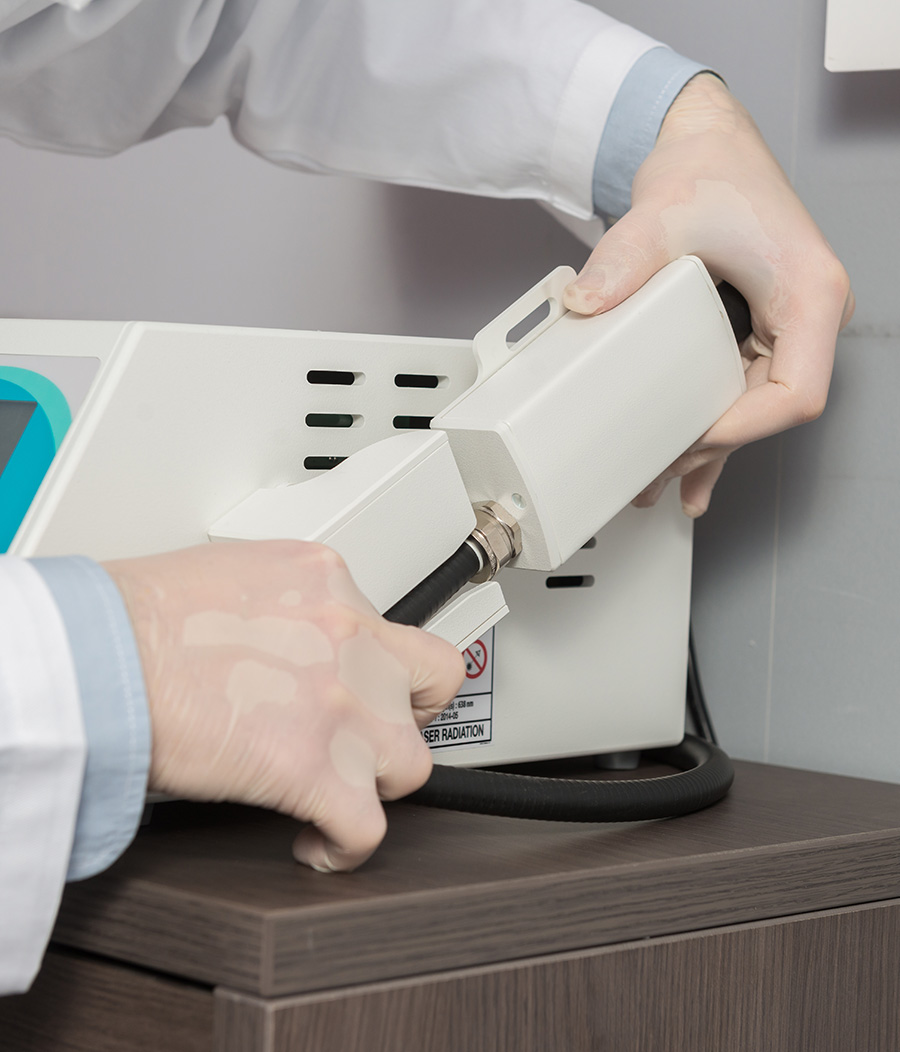 Special care for textiles
The conformability of luminous textiles provides uniformity of red light diffusion on the treated surfaces.
Luminous textiles have disposable protective covers to protect them from possible soiling, which does not affect the efficacy of the light treatment.
The luminous textiles are held in place by a net and a cap knotted at the back of the head to prevent light leakage.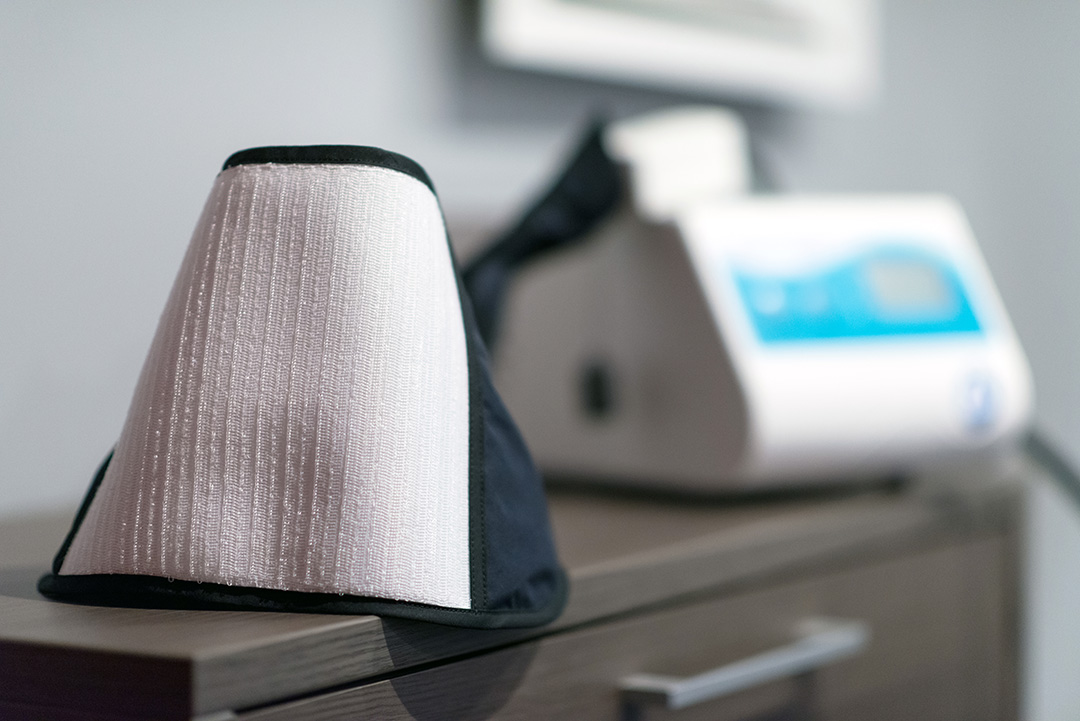 Aesthetics and ergonomics
With its rounded shapes and modern colours, the light source of the FLUXMEDICARE® V2 PDT device is ideal for all environments. The intermediate box slides into the base for optimised storage of the device when not in use. 
Its lightness and compactness make it mobile within the care environment in which the phototherapy treatment is carried out.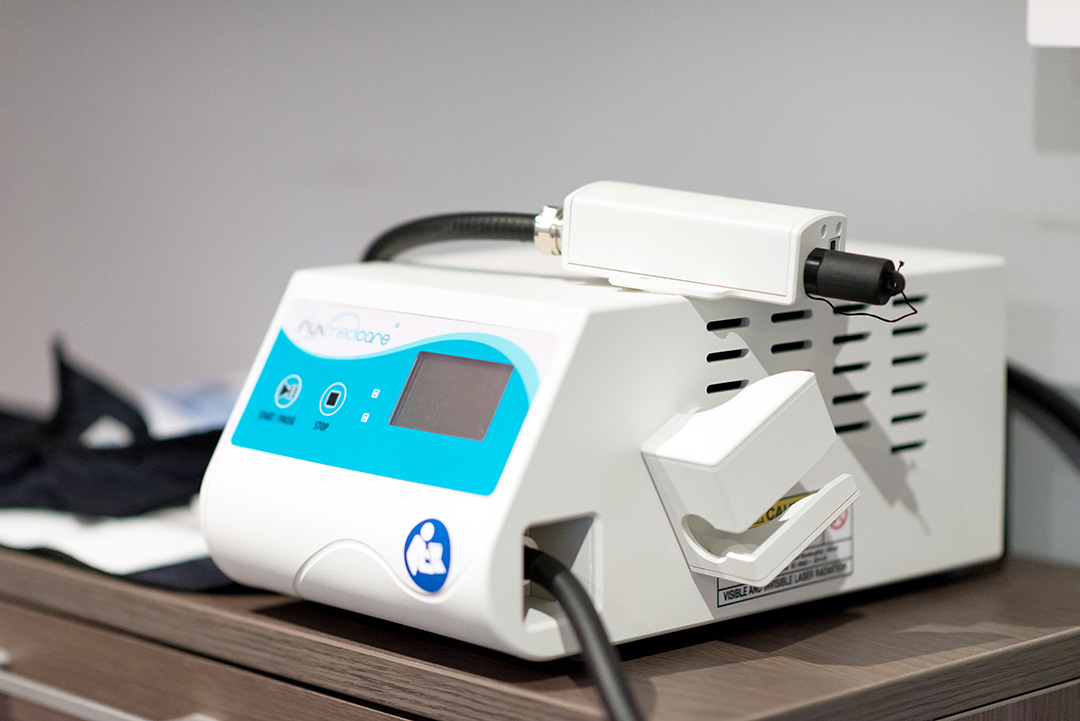 (1) The patient's pain is thus evaluated between 0 and 1 out of 10 (10 being the maximum pain threshold imaginable) with a complete response rate for non-inferior lesions on the precancerous area treated. Resulting from the European project  PHOS-ISTOS (FP7-CIP-ICTPSP-2013.3.5) drawn up in partnership with INSERM in Lille (U 1189 – Laboratoire OncoThAI), CHU de Lille and Klinikum Vest in Recklinghausen. The official publication of the clinical study is available from the "British Journal of Dermatology": https://doi.org/10.1111/bjd.18048
Mordon, S., et al., The conventional protocol versus a protocol including illumination with a fabric-based biophotonic device (the Phosistos protocol) in photodynamic therapy for actinic keratosis: a randomized, controlled, non-inferiority clinical study. Br J Dermatol, 2019.